About Valtrust
Our clients entrust us to manage their investments across a range of asset classes, which include Equities, Debt and Alternates.
READ MORE
We Think, Act and Advise as Investors
Investment experience across multiple economic and business cycles
Focus on Risk Adjusted Returns
Confidential, Trust and Transparency
Our Clients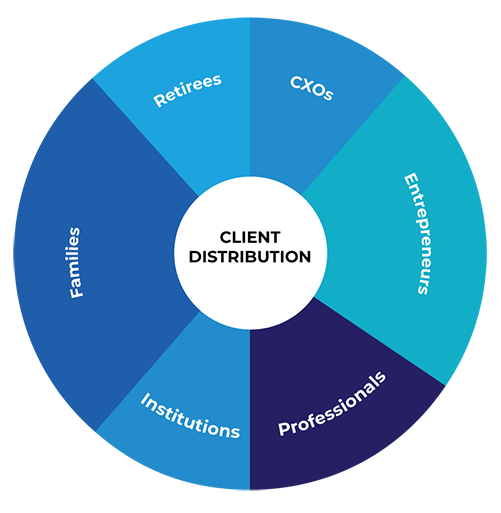 "They deep dived into my existing portfolio and suggested changes that were data driven and logical. This is what one needs in an advisor – capability and trust."
Investor and avid Golfer
"Valtrust genuinely wants to empower the investors and believes in client education. They discussed a disciplined approach with me for my investments and implemented it."
Entrepreneur and Yoga Enthusiast
"They really brought a global perspective to a local portfolio. The key differentiator for me is the international diversification that I have now achieved in my holdings."
Lawyer

4

50+